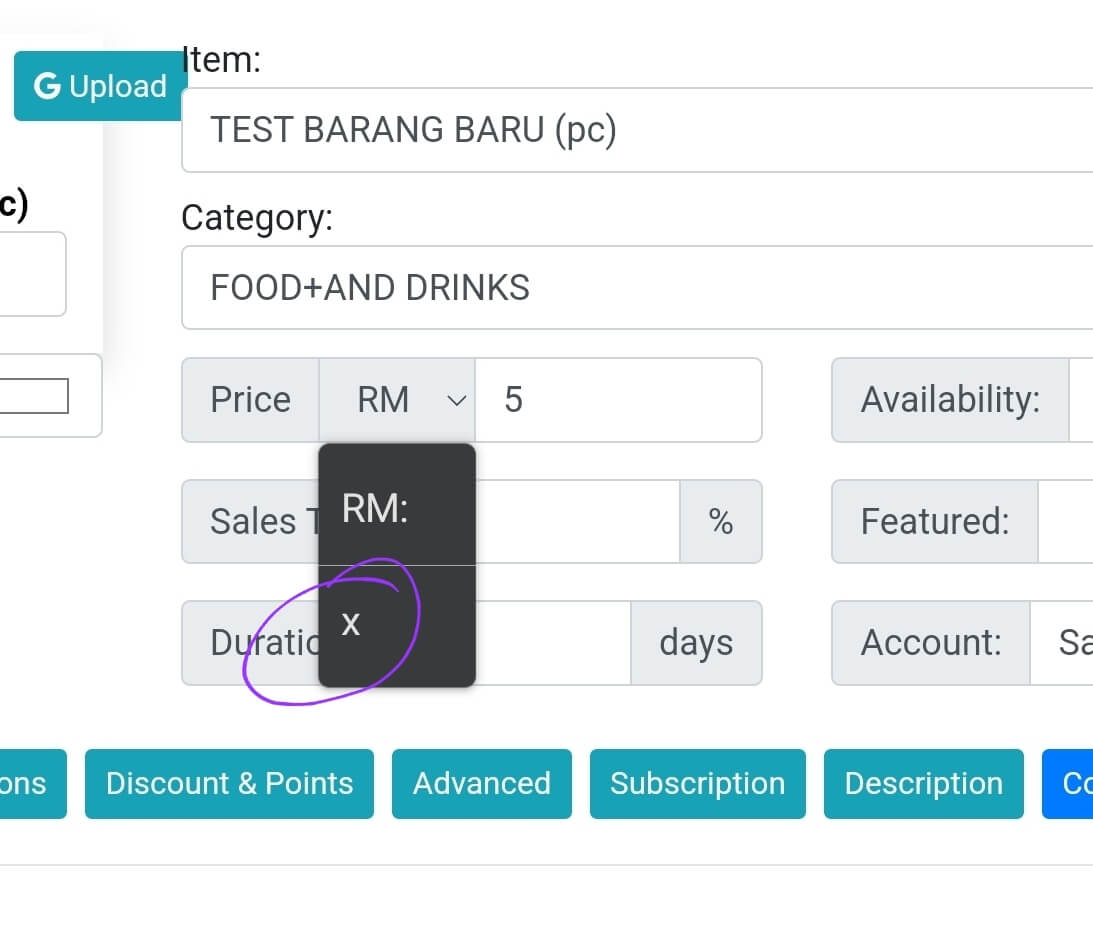 Edit Price Item with Price Multiplier
To quickly adjust price item with muitiplication, change RM to x, and put in the multiplication factor. For example, to increase price by 10%, choose x instead of RM, and put 1.1 in the pricing box.
This is particularly useful to increase multiple item prices, at once with the same multiplication value.

Item Option with Multiplication Charge
A new type of pricing option is available. A pricing option could multiply the base price. For example, a normal service charge is RM10. Introduce an option as express, and put x 2 as the charge. The base price will be doubled if this option is chosen in making new order.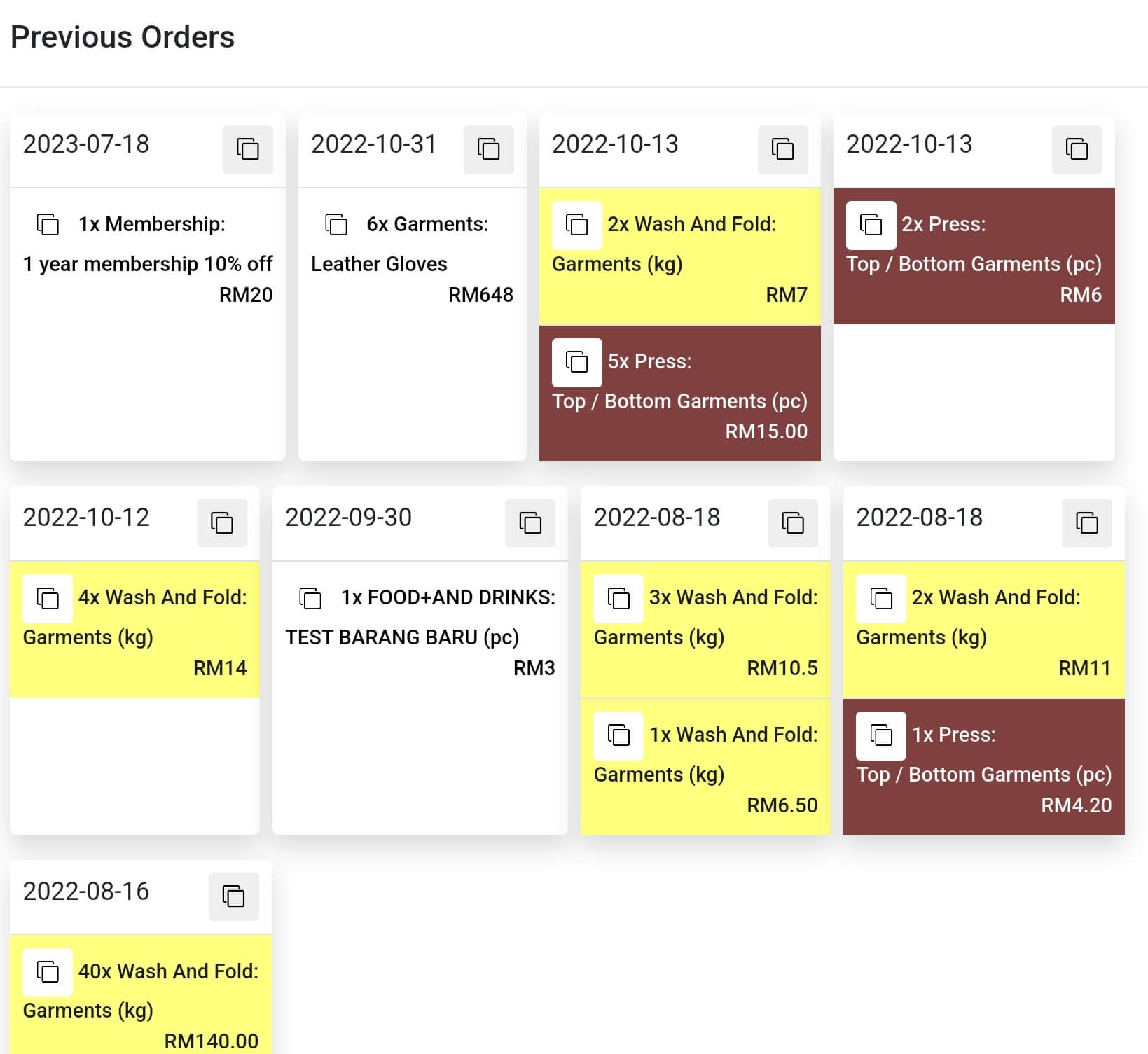 New Order: Copy Items From Previous Order
Finding an item when making new order is much easier now, if the item was chosen in last 10 orders of the customer. Click on the black button "Previous Orders" to see them, and copy any item shown.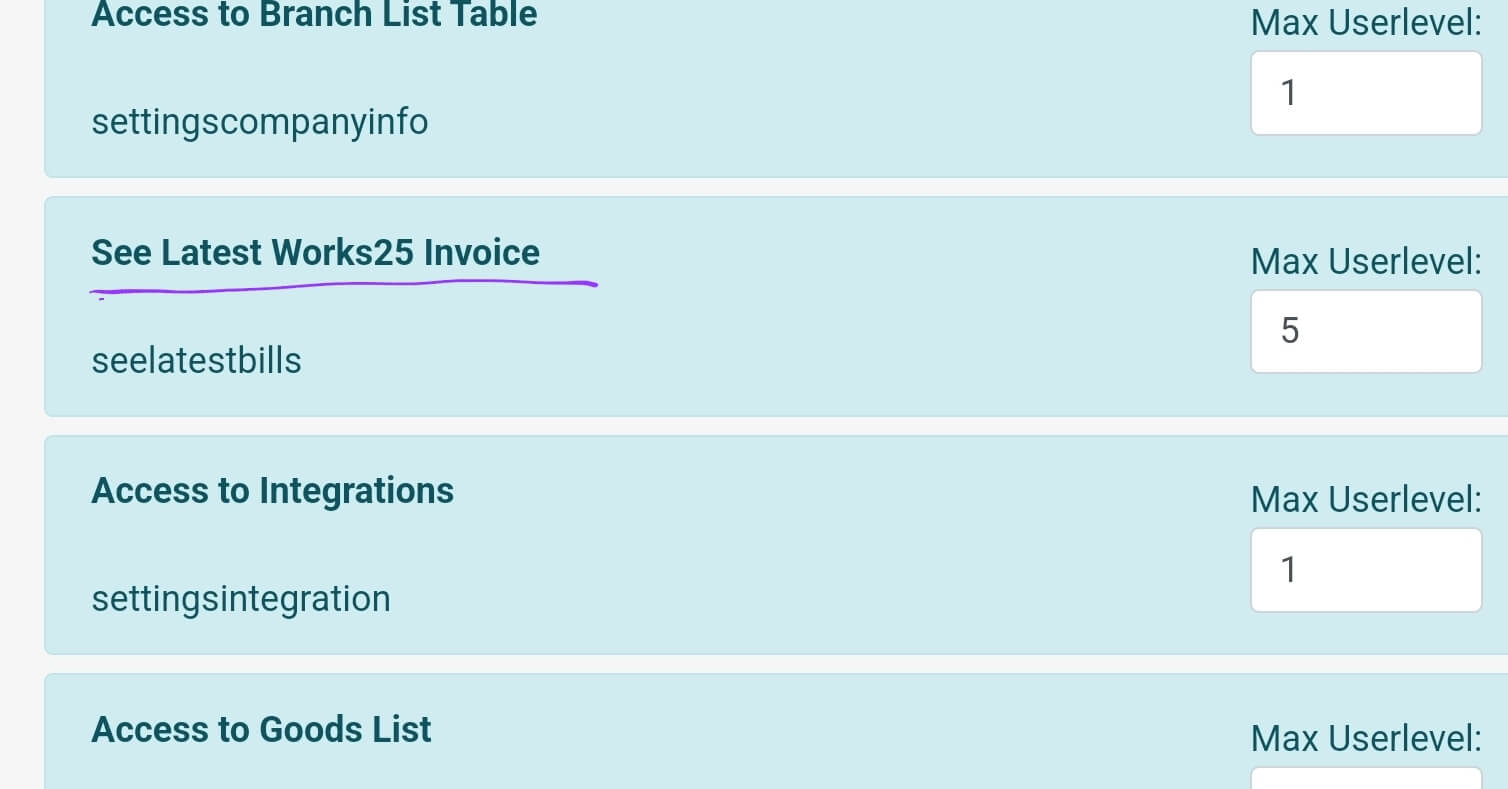 New User Permission: See Works25 latest bill
To hide the button to see latest invoice from Work25, restrict the userlevel for permission: See Latest Works25 Invoice. This permission setting can be found in Users > Permission > Settings.