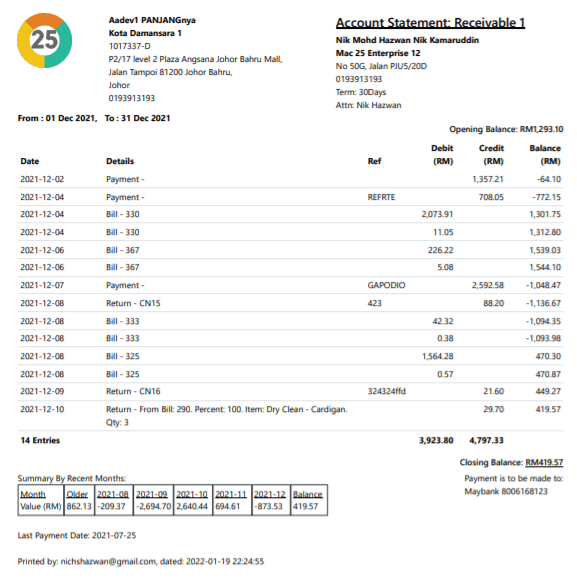 Dedicated Reference Column On Account Statement
Easily browse thru transactions with reference via the dedicated reference column. For the time being, only external reference from Credit Note and Suspense Account Transactions will be shown in this column.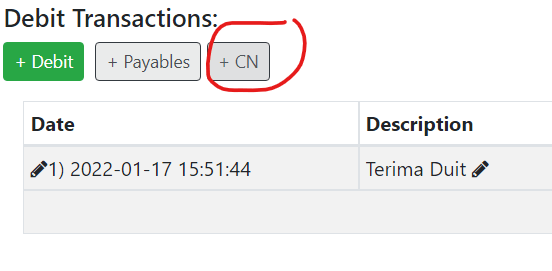 Add Credit Note onto Unresolved Transaction
A quick button +CN now appear on the Unresolved Transaction page. Click on it to add Credit Notes as debit to the suspense account. Selected CN will be marked as USED.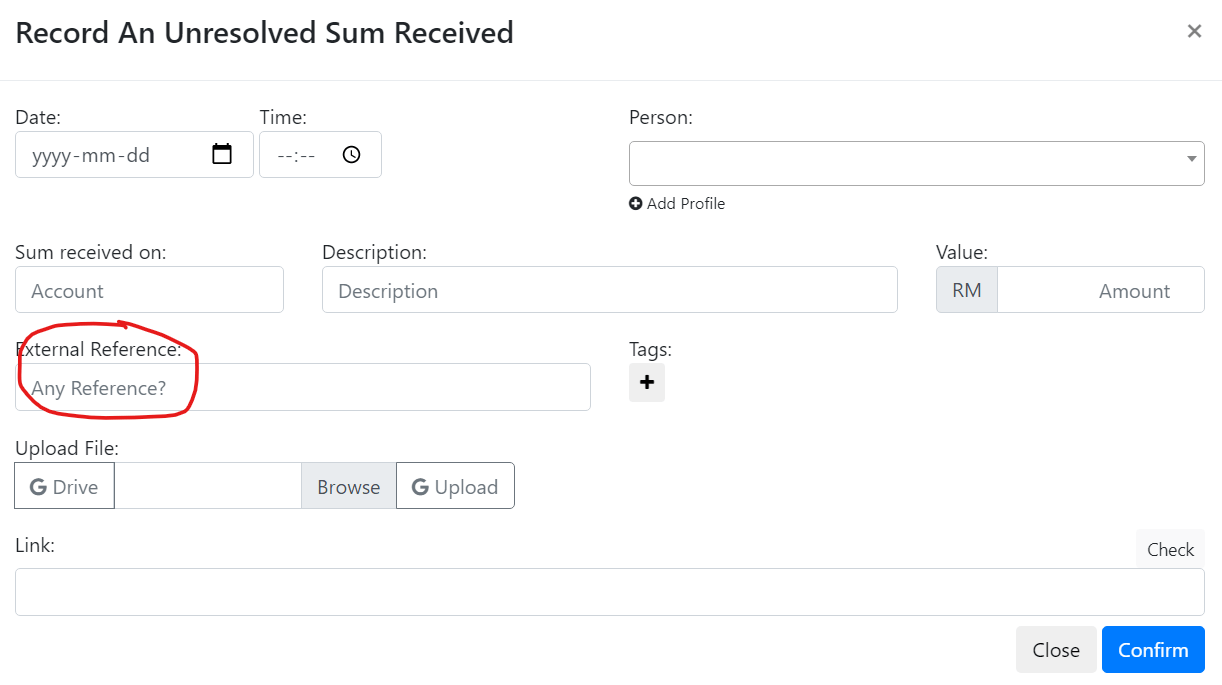 External Reference On Unresolved Transactions
Upon registering new Unresolved Transaction, an input is now available for External Reference. For already registered Unresolved Transaction, an input will appear on the individual Unresolved Transaction page.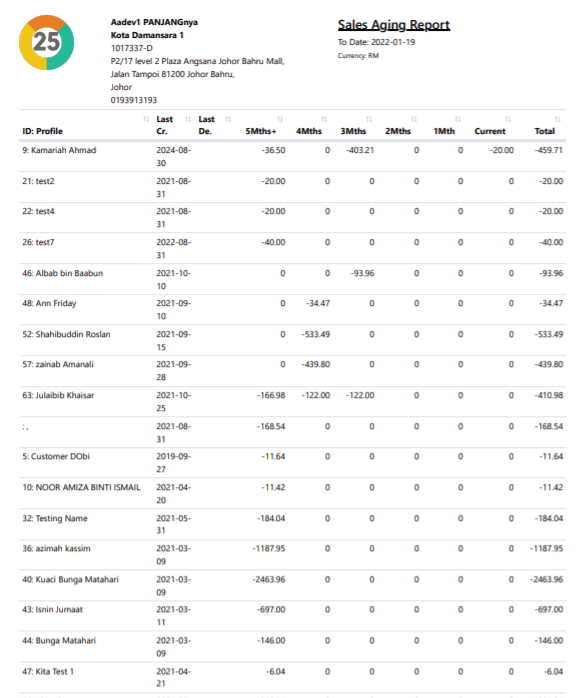 Aging Report for Any Account
To see how clients or vendors value change over recent months, click on Aging button on an Account Statement.
The report will show a summary of profiles value, by recent months, with respect to the selected account.
Faster Financial Statement And Customer Profile
Calculation speed for Financial Statement and Customer Profile has been improved tremendeously. They should load much faster.