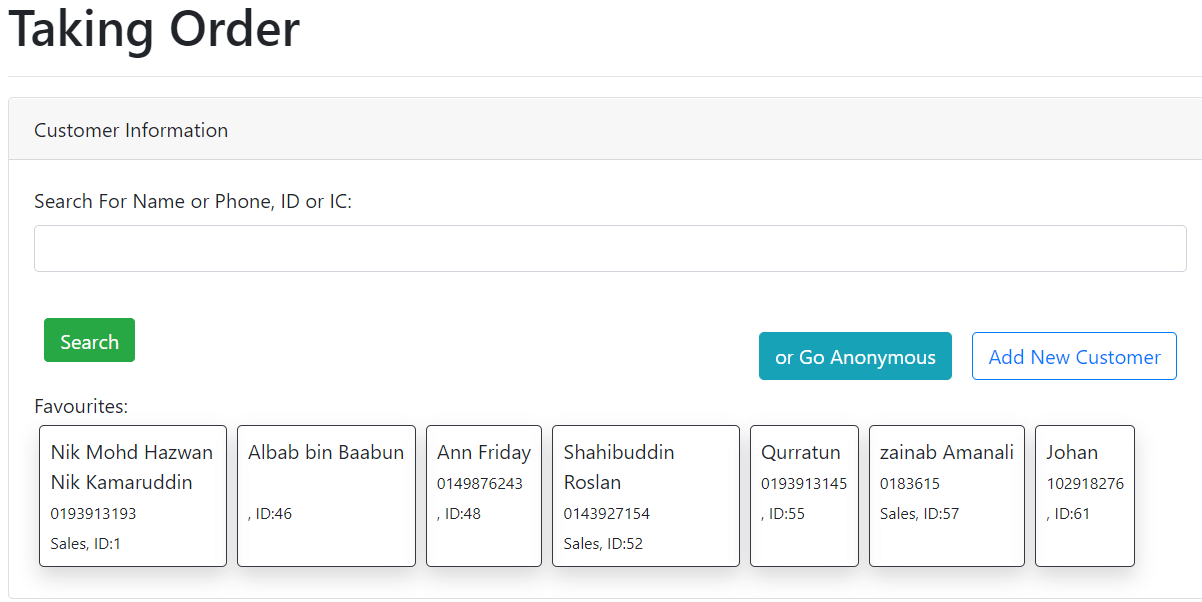 Favourite Profiles for New Order
Quickly open new orders for selected profiles on favourites buttons. To set, search for  a profile, and click on ⭐ icon. The profile will appear as a button on the device.
Repeat the same method to remove as favourite.
Please note that the favourites are saved for the particular device only.