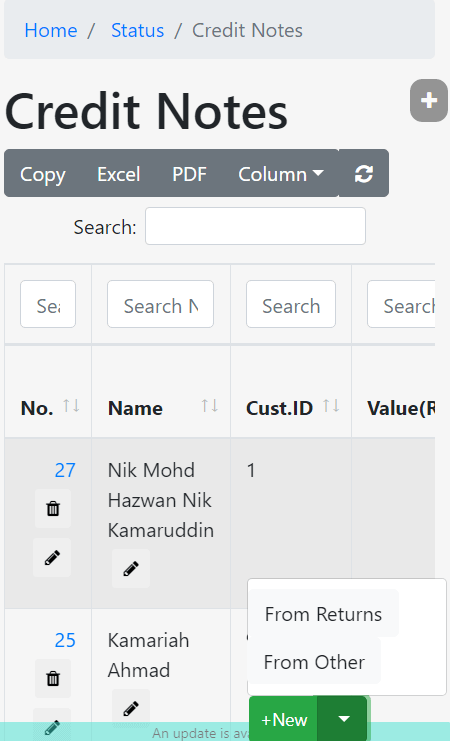 Create Credit Note from other reason, instead of Returns
In Debtors > Credit Notes, click on the arrow next to the green +New button to see option to create a credit note for other reason, than return.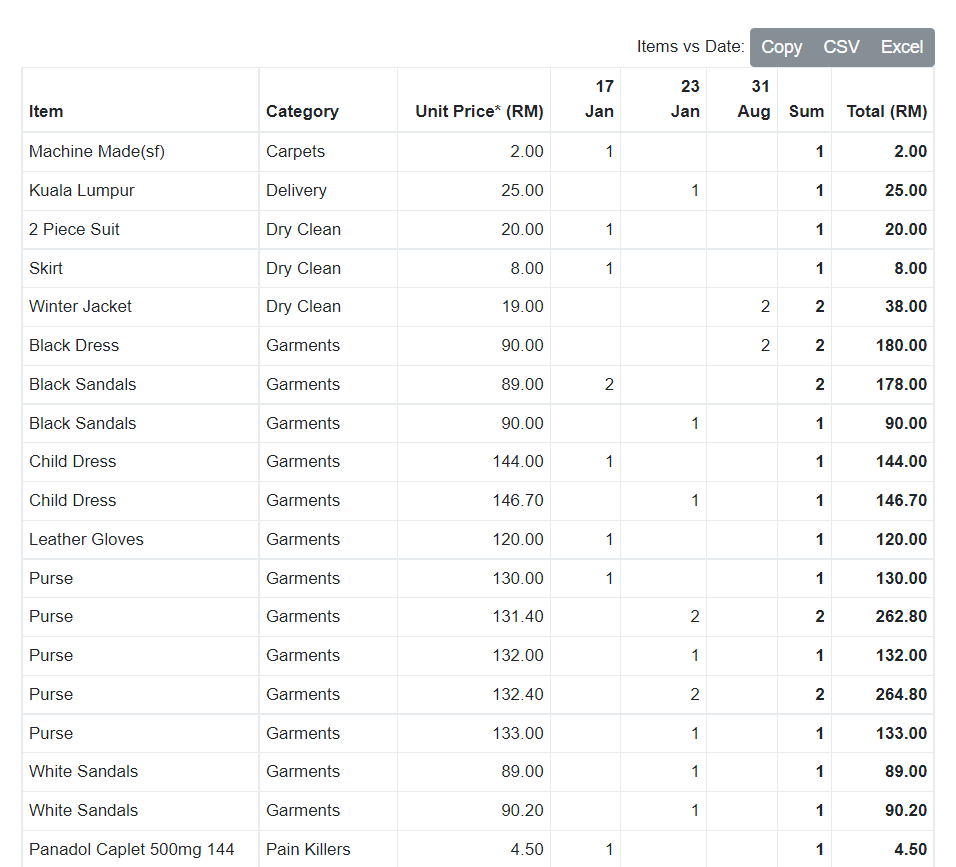 New Generated Invoice Format
There is a new cross table in Generated Invoices; which is the Items vs Date of Delivery Orders.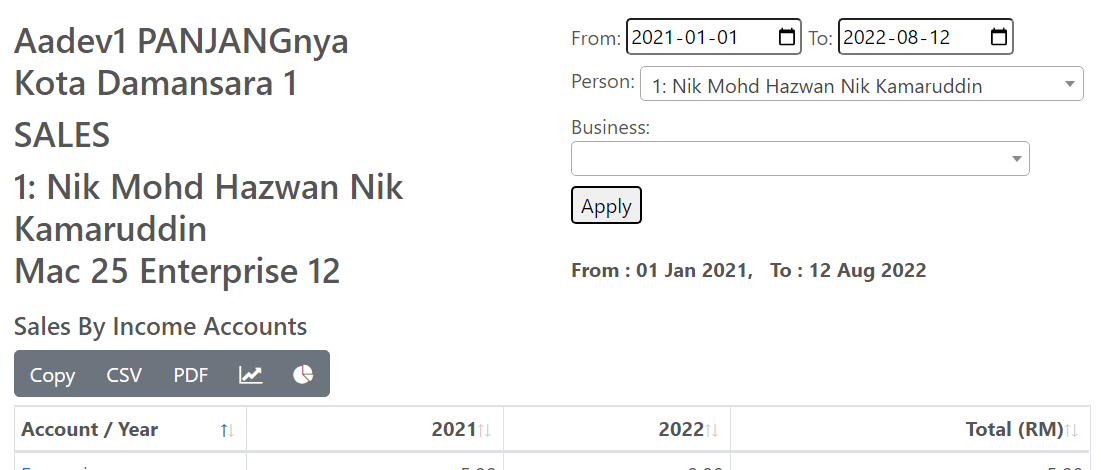 Filter Sales Report by profile and company
Sales report can now be filtered to show only data involving a particular client or a company.