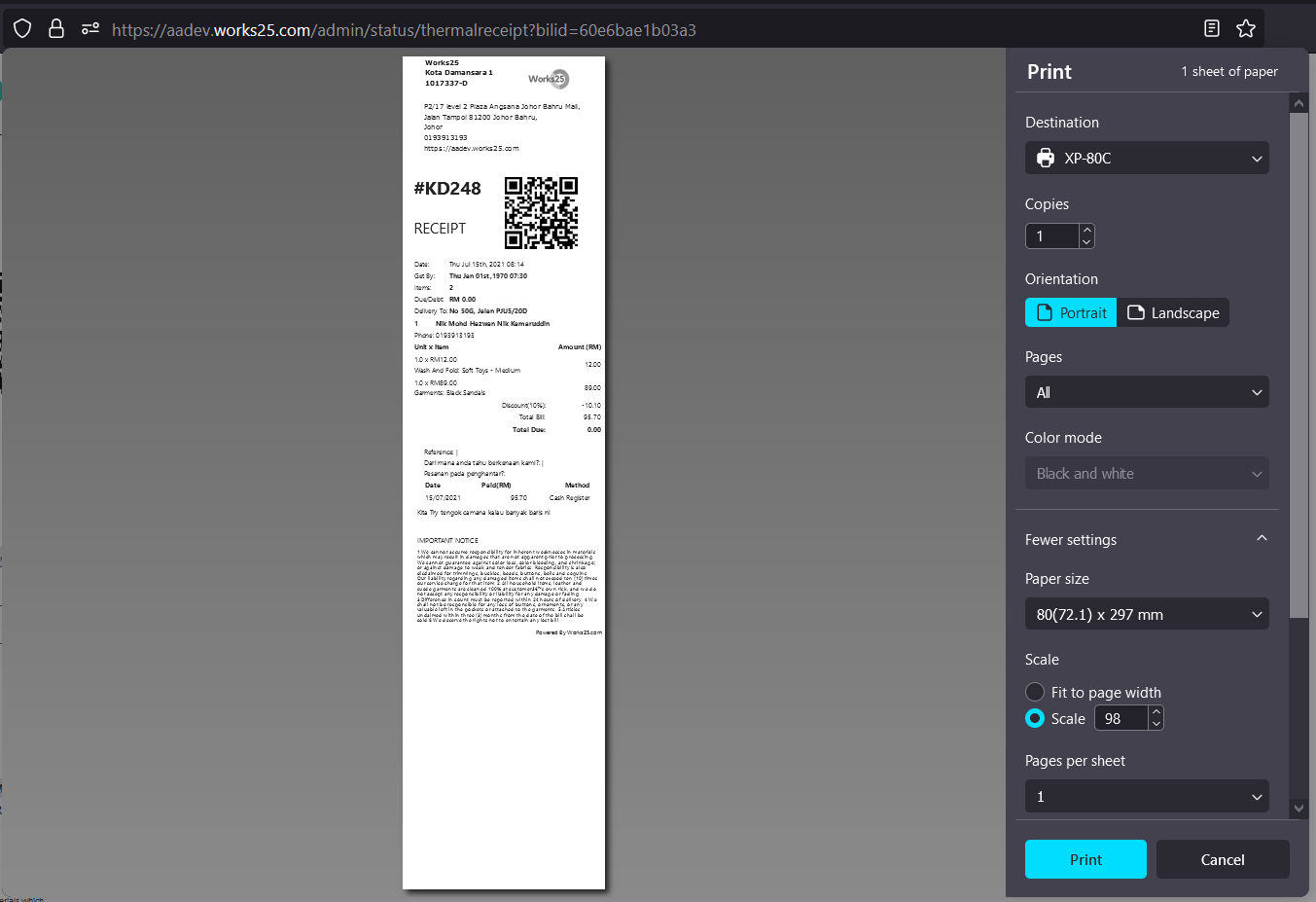 Untuk cetak resit menggunakan pencetak resit atau label, cetakan adalah lebih jelas jika menggunakan Firefox pada Windows. 
Cetakan resit dari Google Chrome dan Edge pada Windows adalah kabur kerana pelayar-pelayar ini menukar format cetakan kepada gambar, sebelum menghantar arahan cetakan kepada mesin pencetak.
Perkara ini khusus untuk Windows sahaja. Cetakan dari Android tidak ada masalah sebegini.
Jadi, kami sarankan untuk menggunakan Firefox pada komputer Windows, khususnya untuk komputer di kaunter yang digunakan untuk cetak resit.
Apakah tetapan terbaik untuk cetakan resit di Firefox?

Pertama, pastikan versi sistem anda adalah paling kurang; v2021-07-16
Sila kemaskini dahulu, jika sistem anda masih menggunakan versi sebelumnya. Kemaskini di Settings > Update (butang hitam)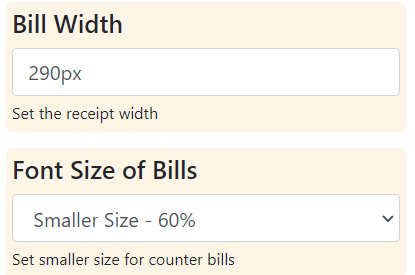 Kemudian, kita perlu tetapkan saiz lebar resit.
Pergi ke Settings > Logs and More (Kotak Kuning) > General Settings.
Di General Settings, tekan Orders And Bills.
Skrol ke bawah, dan cari: Bill Width
Untuk kertas resit lebar 80mm, tetapkan Bill Width ke 290px.
Kemudian, pada tetapan Font Size of Bills, pilih Smaller Size – 60%.
Setelah itu, sila Log Out dan Log In kembali ke sistem

Kemudian, apabila mencetak resit, tetapkan Scaling kepada 100%.
Itu sahaja.