NEW MODULE: AFFILIATE MARKETING
This update includes an affiliate marketing module, consisting of:
Affiliate SignUp page
Affiliate Items & Commission page
Affiliate Approval page
Pricelist: Set Commission
Reports: Affiliate Commission summary
Payables: Create payable from commission to be paid.
Payables: Email and Whatsapp on Payment Voucher.
Please note that commission is only calculated for online orders, as of 2021-March-09.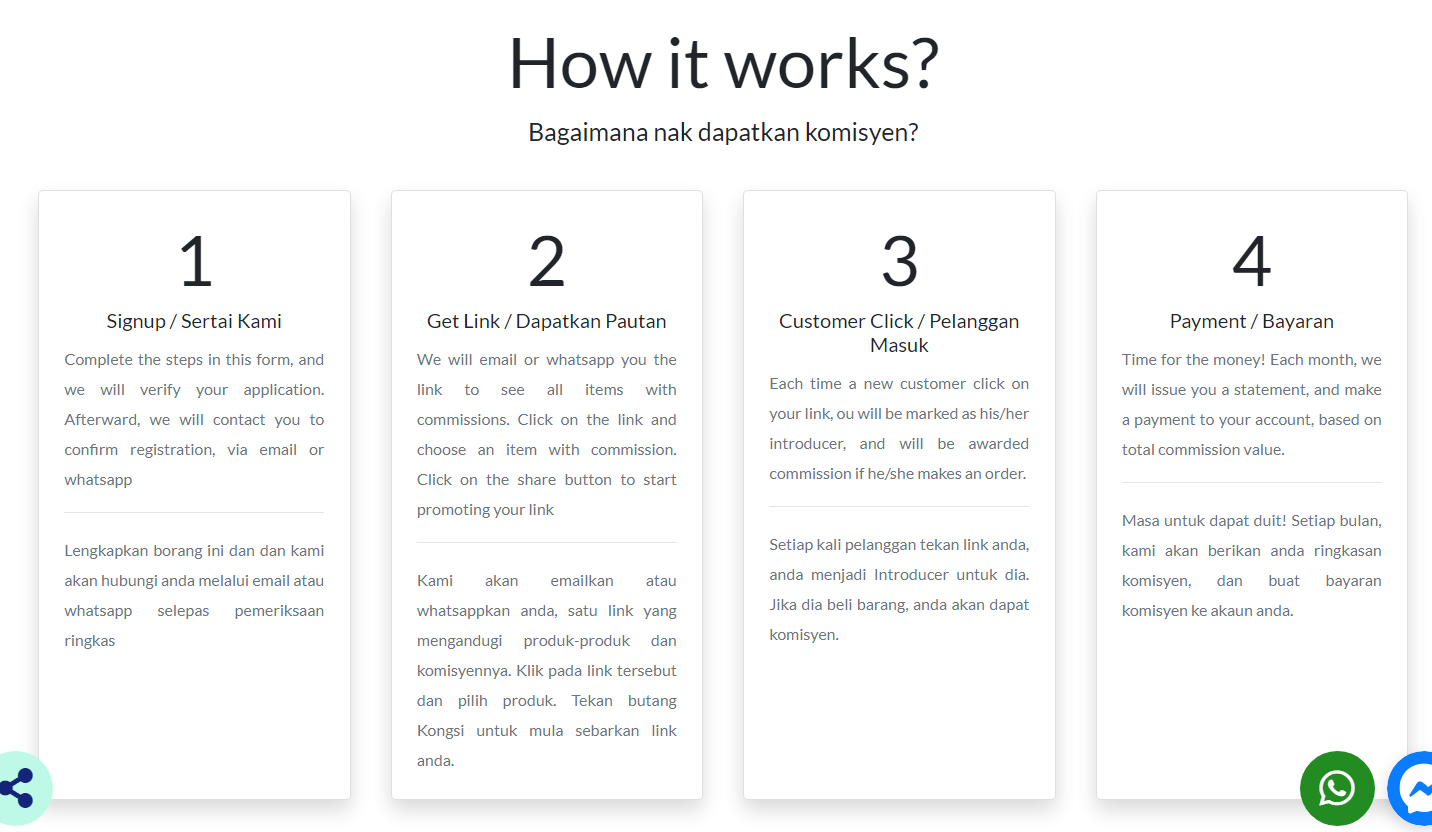 How it works?

Share the affiliate signup page to your friends, or whoever interested to become your affiliate. Find the link in Settings > Affiliate > Signup Form. The new applicant will then fill in the form, and you will get notified.
You approve and email or whatsapp the new affiliate marketer his unique link of products and commission. He clicks on the link to find items with commissions to be shared. He then shares the link to his social media.
If any new customer click on his link, the new customer will be marked as introduced by the affiliate marketer. If the customer make an order, and pay for the order, the affiliate marketer will be awarded with commission, based on items bought.
To generate summary of commission for him, you can do so in Reports > Referrals. Choose a marketer, and generate a payable. Pay him, and he will share more!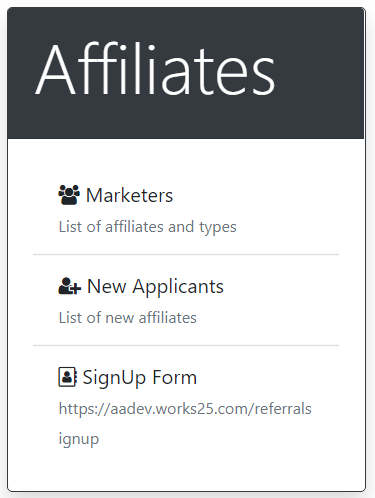 Head to Settings > Affiliate

Click on Marketers to change or edit each marketer.
Click on SignUp Form to find and share the Affiliate Sign Up Form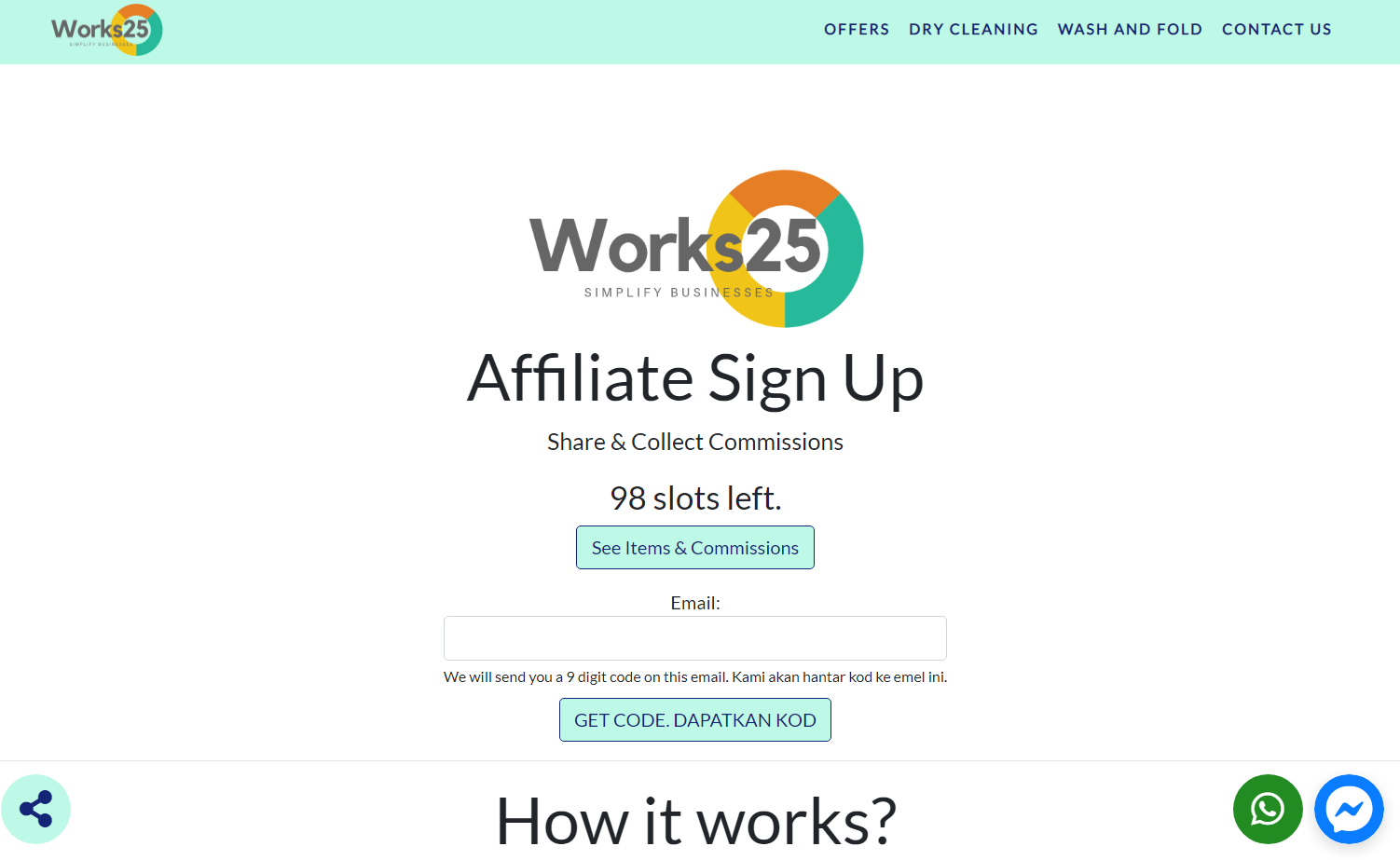 Affiliate Sign Up Form

Share this page (Settings > Affiliate > Sign Up Form) by using the share button to promote your affiliate marketing program.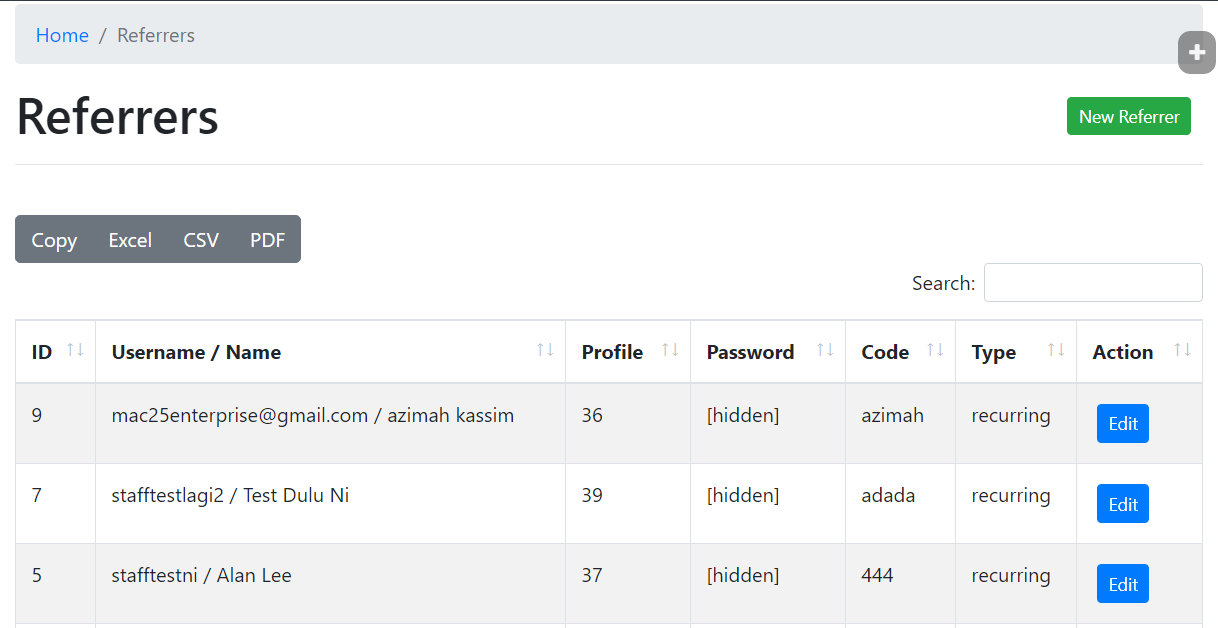 Marketers

Edit each marketer, to change his code, or change his commission award type, whether:
 Once: A commission is awarded only once per new customer
Recurring: Commission is awarded each time the new customer make an order
Disabled: To temporarily disable his code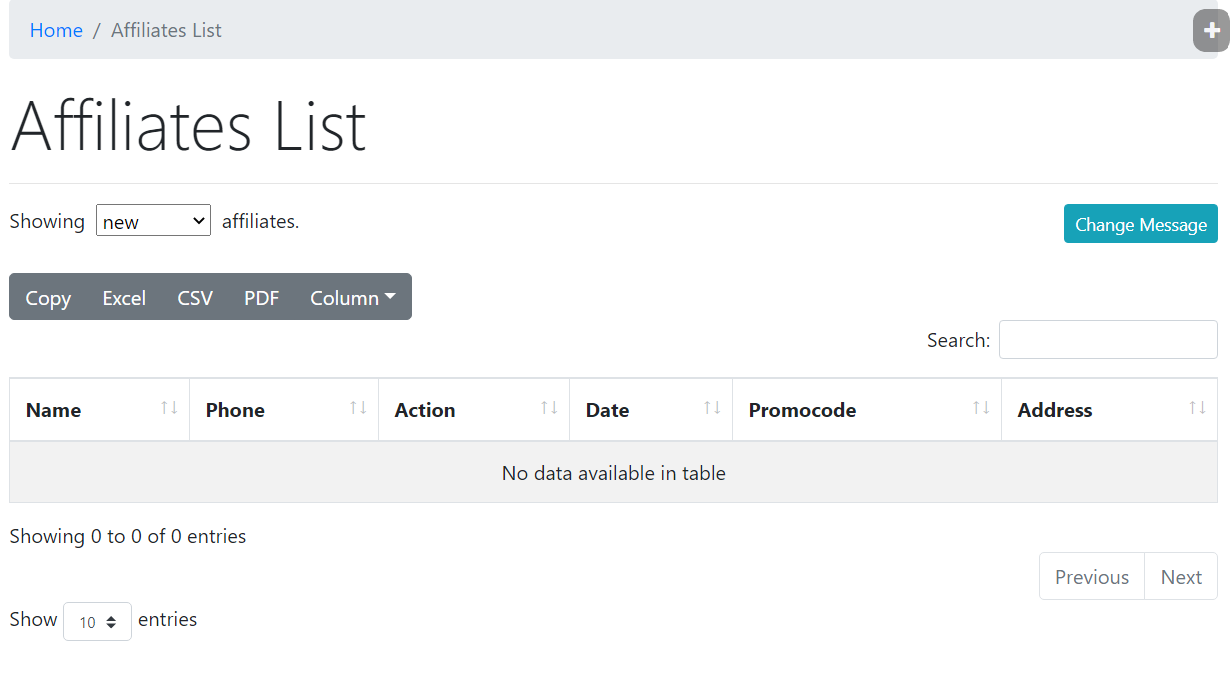 New Applicants

Approve and email or whatsapp new affiliate applicants.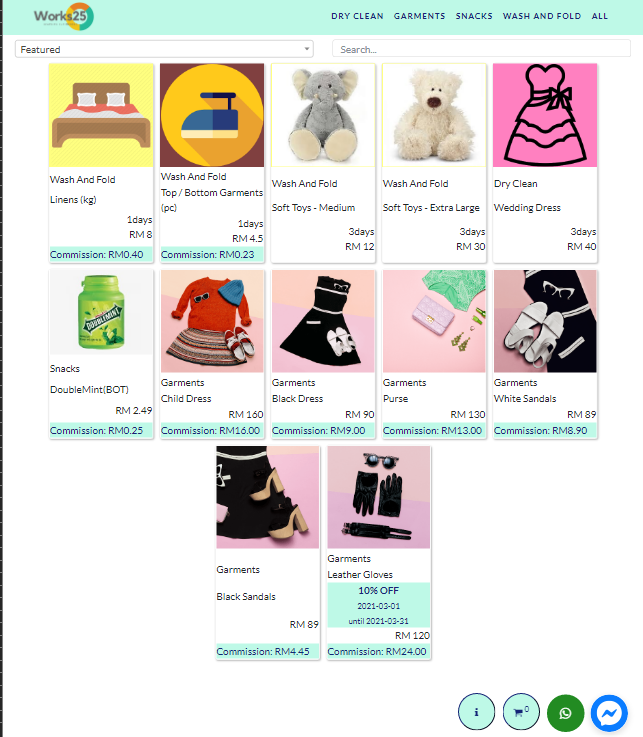 The Commissions and Items Link
Once the applicant has been approved, he will receive a link to this page, containing items and different commissions for each item.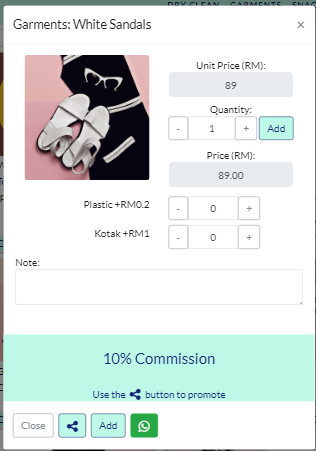 Choose an Item and Share
The marketer chooses an item with commission, and use the share button to share the link to the item, containing his code.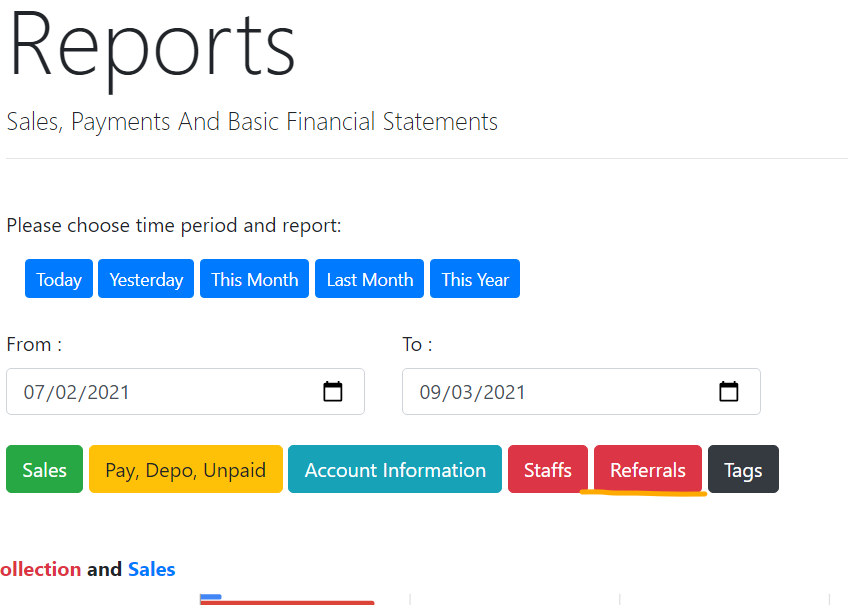 New Report Item

Click on Referrals to see each marketer's performance.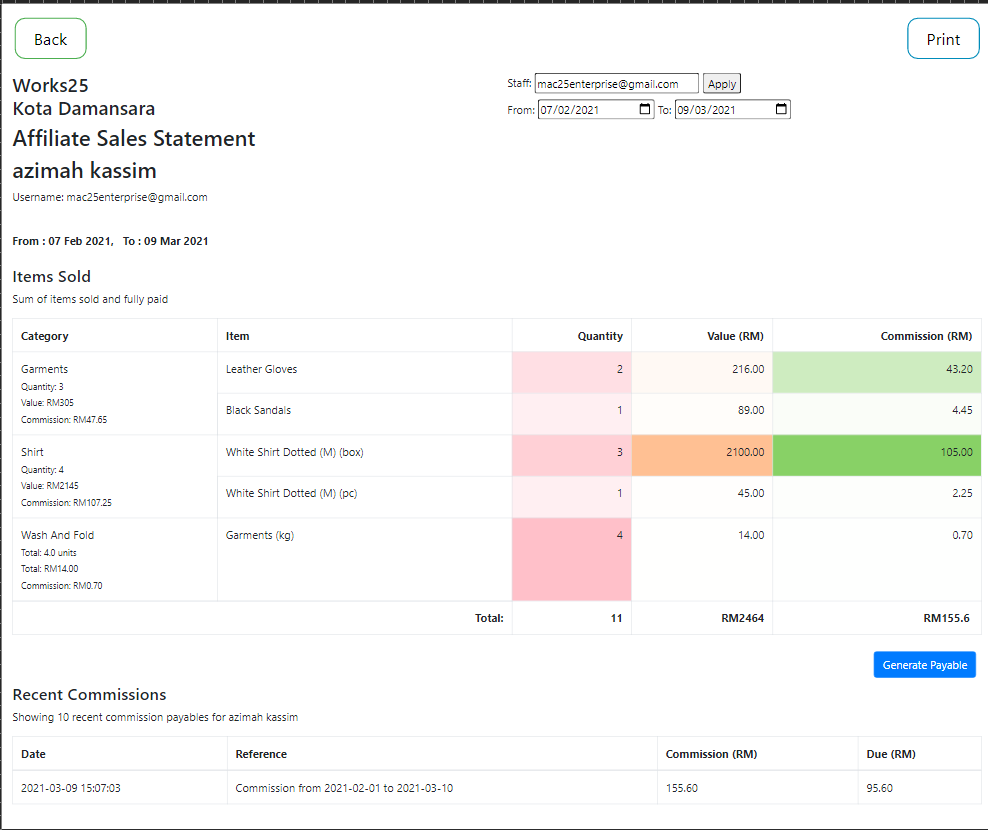 Confirm Commissions
See an affiliate marketer performance for a defined period, and generate a payable to pay his commission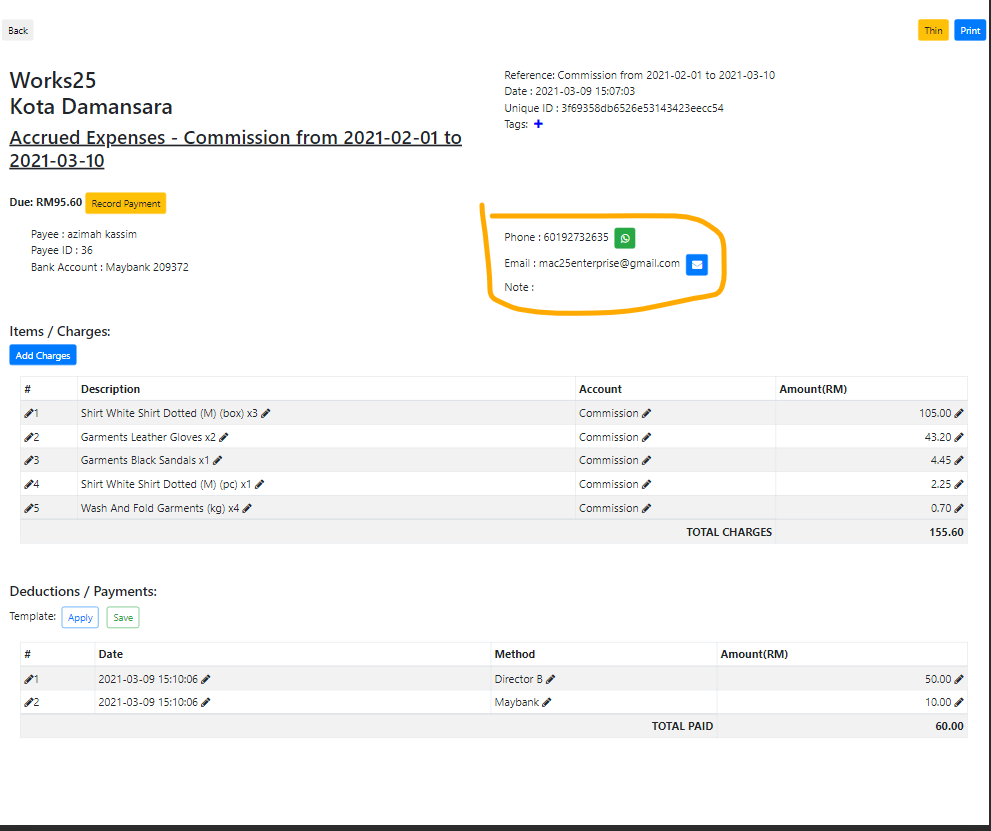 The Generated Payable
Make payment, and email or whatsapp him about the payment.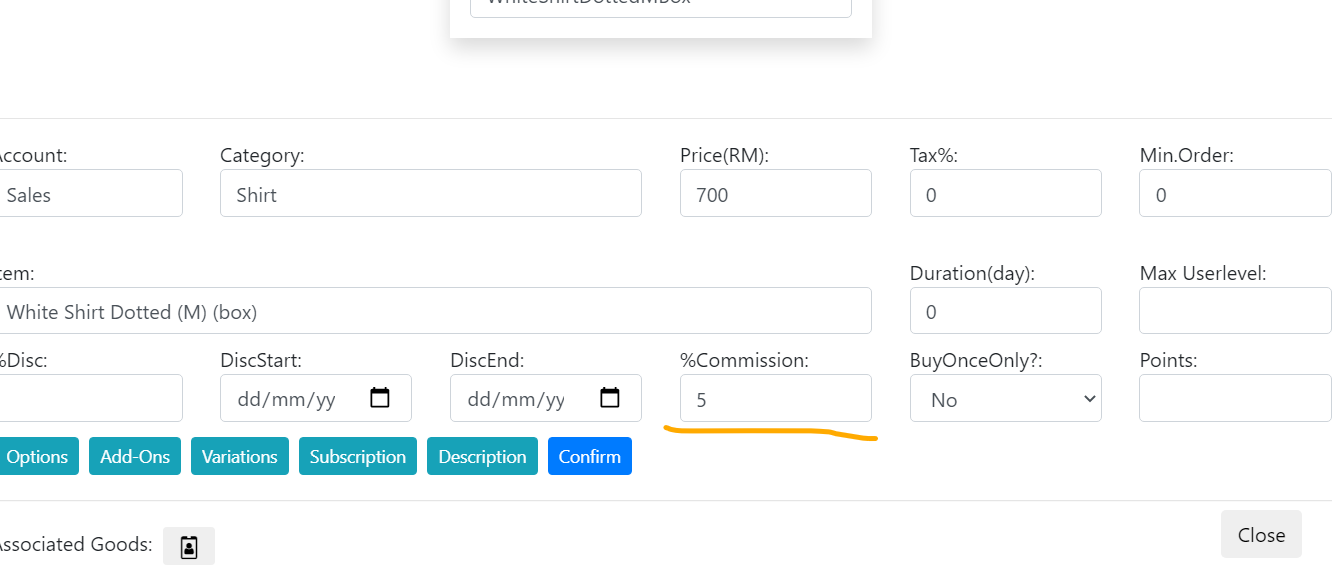 Set Commission on Items
Go to Settings >  Price List to edit an item, and set commission percentage at Discount & Points > %Commission.