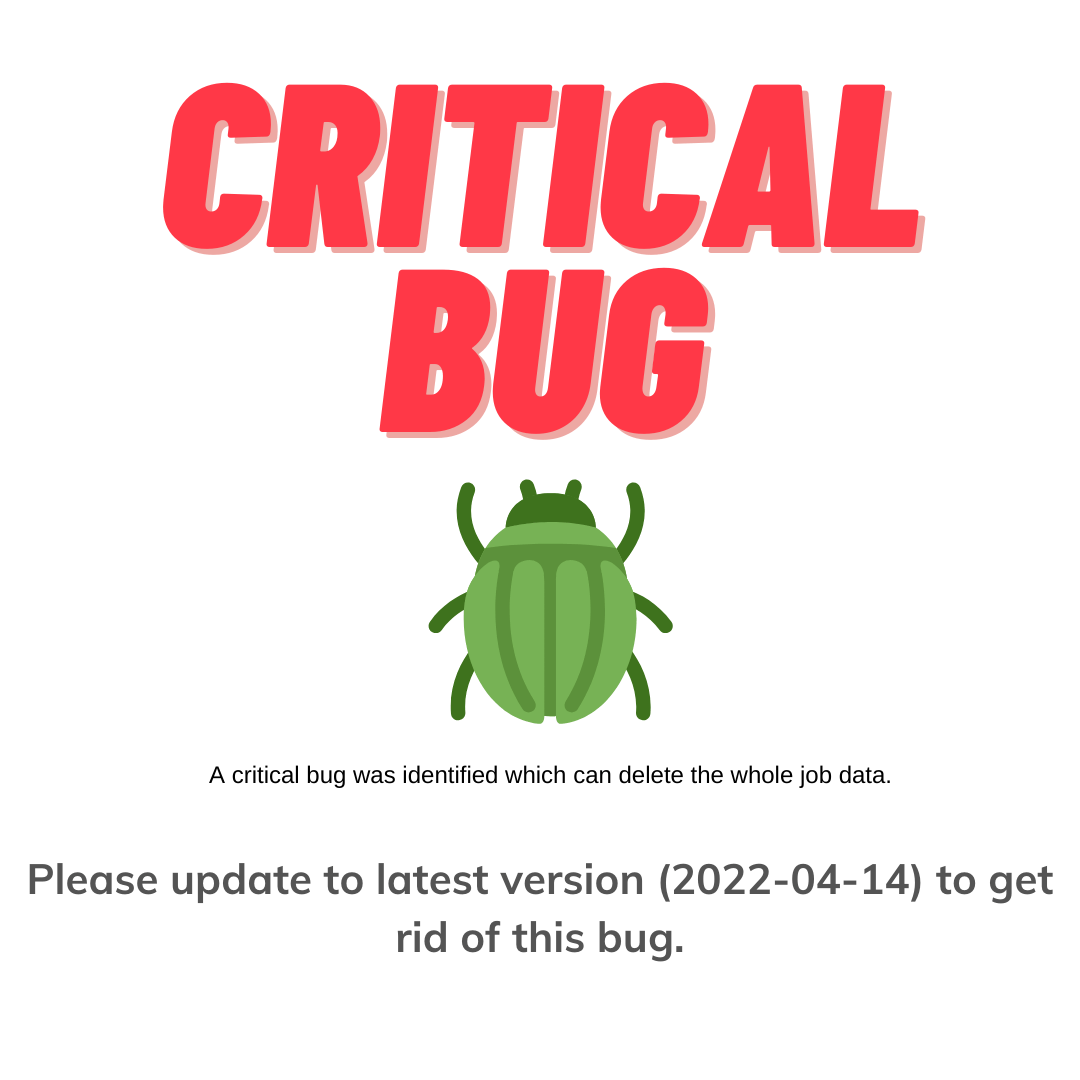 Please update to the latest version (v2022-04-14).
A bug was identified, which can delete the whole job data.
Sila kemaskini sistem anda ke versi terbaru (v2022-04-14).
Satu pepijat aturcara telah dijumpai yang mampu memadam seluruh senarai kerja.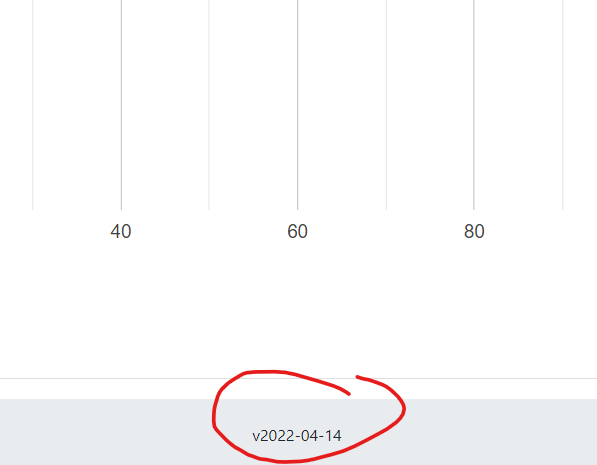 Check your system version.
To check your system version, scroll to the bottom of Dashboard page, and see the version number.
Please make sure the version is v2022-04-14 or later. If it is already v2022-04-14 or later, your system is safe.
If not, please go to Settings > Update (black button) to update the system.
Periksa versi sistem anda.
Untuk kenalpasti versi sistem anda, skrol ke hujung muka Dashboard, dan lihat nombor yang tertera.
Pastikan nombor itu sama atau melebihi v2022-04-14. Jika sudah sama atau lebih dari v2022-04-14, sistem anda selamat.
Jika tidak, sila ke Settings > Update (butang hitam) untuk kemaskini perisian sistem anda kepada versi yang terbaharu.