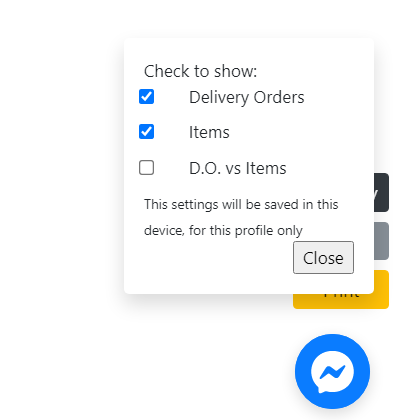 Hide or Show Invoice Sections
In generated invoices, click on Options to display a new set of options. Hide or Show sections of the invoice by check or unchecking the available sections. This settings will be saved on your device, for the particular customer.

Bulk mark items as delivered
In Orders > Job Summary, click on the black Edit button twice so it becomes red. Then, select or shift-select bills. Click on the grey button Mark As Delivered to mark the selected bills as delivered.